George Taweel Productions was founded in 1971 as a music and entertainment loan-out company for the freelance services of producer, director, writer, media and business consultant George Taweel as well as a production company for projects in film, television, home entertainment, corporate communications, live stage productions, educational programs and seminars.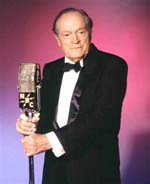 Taweel spent 7 years in the PBS system at New Jersey Public Television and soon branched out to working in New York City for CBS as an episodic director for the daytime dramatic series' "Love of Life", working on a Bob Hope Special, and other projects for Fortune 100 Companies.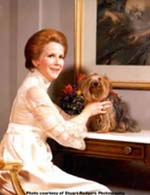 During his East Coast career, Taweel worked with such celebrities as Bob Hope, Julie Harris, the Greaseband, Sarah Vaughan, Jean Shepherd (The Christmas Story Movie), and Tito Puente. He directed and produced the television debut of the comedy/magic team Penn & Teller (Asparagus Valley Cultural Society) and also produced and directed one of the world's first music videos with the "Theme to the Bermuda Triangle" project.

In 1980, Taweel came to Los Angeles and soon landed opportunities as an episodic director for "The Young and The Restless", directing the sitcom pilot for "On The Line" and producing "Rocky Road" for Turner Broadcasting/The Arthur Company, the first sitcom to air on a basic cable network.

Taweel was Coordinating Producer/Writer for "Star Search with Ed McMahan" and producer of the "Mother/Daughter Pageants with Bert Parks" for Proctor & Gamble /Gaines Productions which during his tenure became the #1 syndicated beauty pageant. Additionally, he produced the launch series "Mousercise" for the Disney Channel and other numerous television pilots, series and specials.


George Taweel Productions has produced, directed and written branded content for prominent Corporate Clients including: Wal-Mart/FLW, Anheuser Busch, Proctor & Gamble, AT&T, Chase, Exxon, Johnson & Johnson, Squibb/Bristol-Myers, and UNICEF.


Taweel won and EMMY® for "Survival Guide" with Robert Guillaume, a project for Pacific Bell that aired on PBS.

Interactive Media clients include: Mattel Interactive, The Learning Company, Turner New Media, Tyndale New Media and TLC Entertainment.

Taweel produced, directed and wrote for numerous live stage productions including the Los Angeles Christmas Spectacular, National Media Prayer Breakfast, ABCS Salute to Hollywood, and the All Star Tribute to Khalil Gibran. The company also created live theme park shows including: DIC Superstar Showcase at Knott's Berry Farm and the over three year run of Captain Kangaroo's "Roo Crew Live" at Busch Gardens Tampa and Williamsburg.

George Taweel Productions is the parent company for the successful family focused, TLC Entertainment. It is also the sister company of St. George Entertainment whose sole purpose is to create Stereoscopic 3D content for all media outlets.